การสร้างแบรนด์ขั้นพื้นฐาน Fundamentals of Branding
MU-CM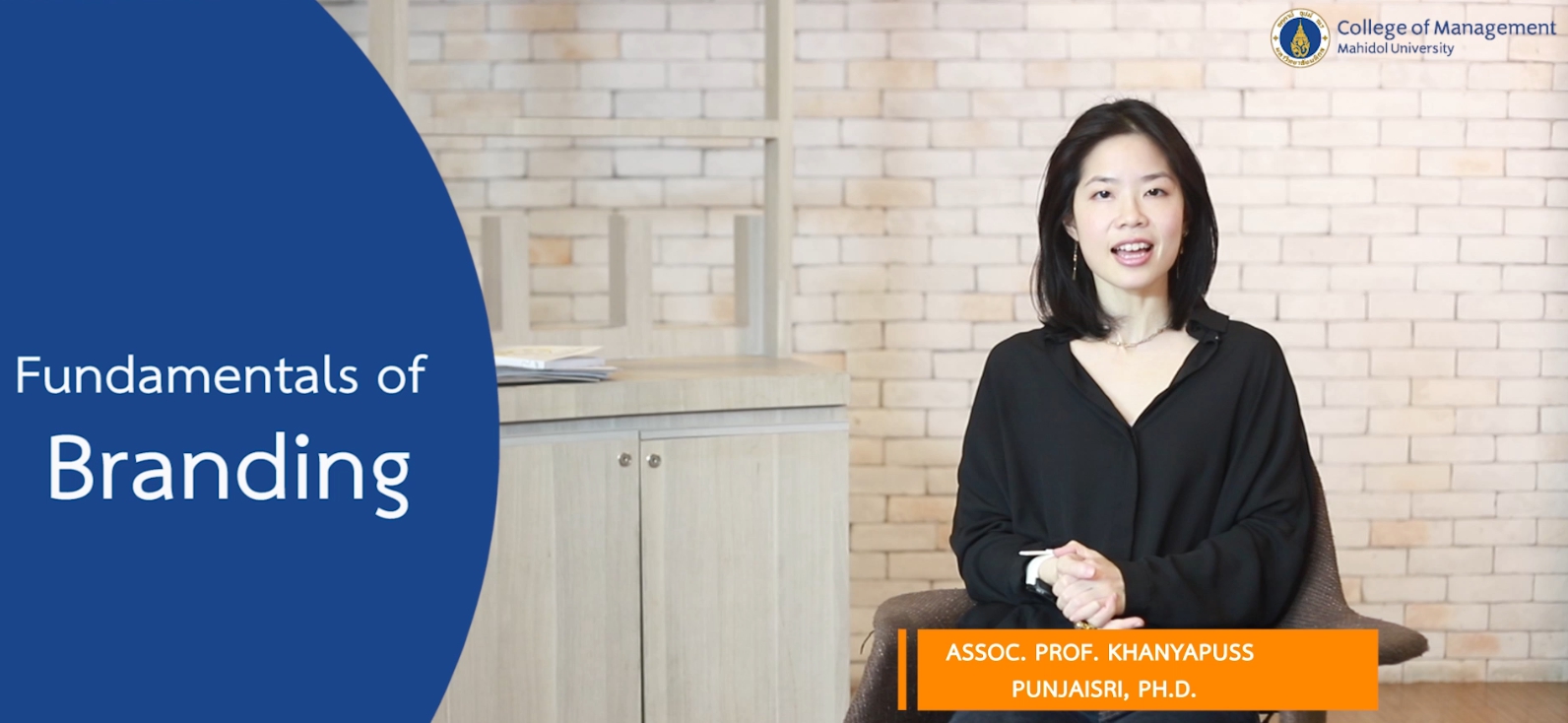 | | |
| --- | --- |
| Study hours/credits: | 15 hours |
| Study hours per week: | 3 hours per week |
| Course degree level: | Bachelor Degree and Master Degree |
| Course pacing: | instructor-paced |
| Difficulty level : | Basic level |
| Targeted students: | Bachelor and Master Degree students, entrepreneurs |
Course description
This course aims to provide fundamental knowledge of branding. The course introduces key concepts in branding, including brand identity, brand image, and brand personality. It also addresses how the STP (Segmentation, Targeting, and Positioning) notion is relevant to strategic branding, ensuring that the brand is positioned in ways that are relevant to the target segment(s). Furthermore, this course presents de Chernatony's brand-building framework, highlighting the key stages in developing a brand from a strategic point of view. Since this course seeks to provide fundamental branding knowledge, the content is structured in ways that holistically demonstrates how each concept is related.
Learning Outcome
To appreciate the importance of branding from the company and the customer perspectives.
To apply relevant models/frameworks in crafting consistent and well-integrated brand elements.
To position the brand that is in line with the target segment(s).
To identify and strategically apply key stages in the brand-building process.
Basic knowledge on how to use internet
Assessment
Upon completion, learners will be offered an e-certificate when successfully passing the course with 60% or more.
External sources for learning
MUx FAQ 2021
Related Courses
1. การตลาด
2. การวางกลยุทธ์ทางการตลาด
Instructor and online course development team
Khanyapuss Punjaisri, Ph.D.
Associate Professor
Email: khanyapuss.pun@mahidol.ac.th
Internal branding, corporate branding, service branding, and food marketing/branding
College of Management Mahidol University
Winit Yamlamai
Email: winit.yam@mahidol.ac.th
Head of Information Technology Supports Unit
College of Management Mahidol University